Strawberry and ginger jam – San Domenico
10,00€
1 in stock
Description
INGREDIENTS
70% strawberries, 2% ginger, 2% lime juice, 25% sugar, 1% pectin
Suitable for cheeses and desserts
San Domenico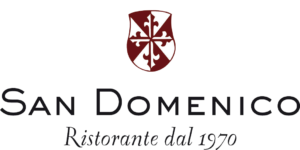 Renamed unanimously "the temple of great Italian cuisine", the San Domenico in Imola received its first Michelin star in 1975, and then doubled in 1977.
For over 40 years the two Michelin stars have imposed the daily routine of Imola's conviviality.
The San Domenico is that meeting place between taste, refinement and harmony of flavors of the great Italian culinary tradition.
A cuisine of the territory in continuous evolution, with new techniques at the service of tradition. An art that, in the imagination and passion of interpreting, finds the bases to continue to take care of the happiness of its guests.